Home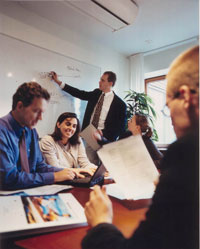 Call Us Now!
01424 854466
Our training observations
Links



Welcome, please make a decision and click on the link to access your area of interest. In the event you would like to speak to one of our consultants, call us.

Technology (HRIS)



Project Management, Implementation, Data management, Tailored e-learning solutions
Strategic and operational advice/guidance for your business
HR Project and Change Management
Improving overall performance to meet your strategic goals
Take a look our unique management development process (click on link for website) "Positive Leadership Practices©"
Our experience in Human Resources, Training and Management enables us to deliver cost effective solutions and add value to your organisation, when you most need it. Strategic and operational challenges are faced by all businesses. Whether it is a time of growth or decline, additional support can relieve the pressure on your own resources, saving you time and money. By working in partnership with you, we provide tailored practical solutions to your Human Resource problems and Management Development requirements.
All our solutions come with our 100% satisfaction guarantee.

Contact us now for a free, no obligation discussion on 01424 854466 or email
---
Company Profile
Our Mission is to deliver in partnership, tailored solutions that deliver change to your organisation and your key resources (your workforce).
Human Resources professionals, with extensive experience in HR and Training. Delivering a service to businesses, specialising in training and development providing clients with "hands on" consultancy, mentoring and training. Based in Sussex we can support your business in a range of areas.
---
Contact Information
Telephone +44 (0)1424 854466
E mail: General Information & Sales: info@changesolutionsuk.com
Our popular search words: HR solutions, ESR, OLM, Discoverer, Advice, Human Resources, ESR, Electronic Staff records, training management, Behaviour change, leadership skills, change consultancy, interim human resources, development , project delivery, specialist technology solutions, NHS, Information systems, HRMI, Oracle, NHS
Quick links

Home Page
Consultancy
Management Development
Interim Management
Technology (HRIS)
News
What our clients say...
"Thank you again for all your
help and support which
has been invaluable"
"Would recommend to others"
"Brings business knowledge
and understanding"
"We will really miss you enormously"
"Really pushed us forward"
"Kept the whole group
captivated"
"Enjoyable and informative"
"A massive thank you for
being imaginative with teaching"
"The techniques used will
ensure we remember"
"The trainer's style was
very helpful"
"Graham was very
approachable and built
my confidence"
"A day full of relevant &
important information"
"A miracle has been
achieved on this
project"
"the project significantly
moved forward with
your help"